Quirky Campers is the home of handmade campervan rentals in the UK. You should check them out if you fancy a beautiful and unique holiday with wheels. I helped take their existing brand further with a refresh, to make it feel more established, trusted, and as beautifully handcrafted as its campervans.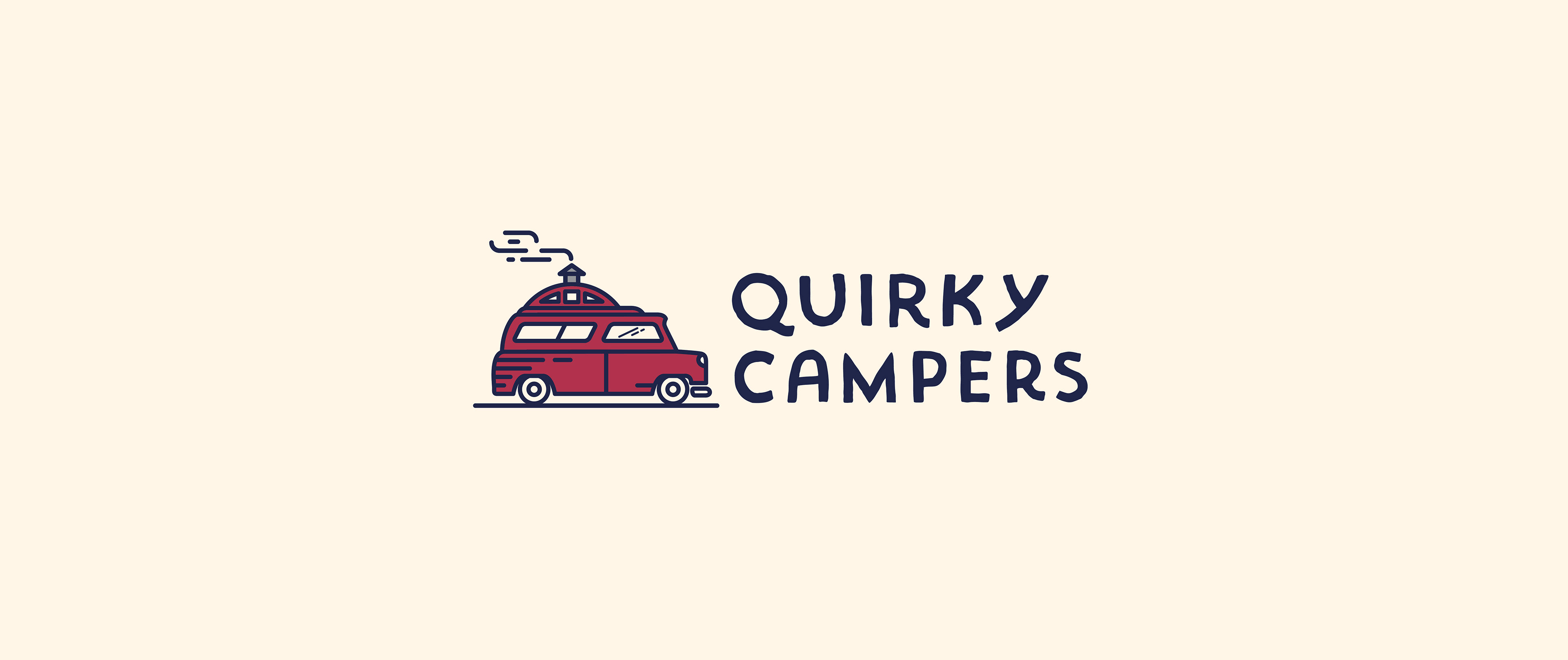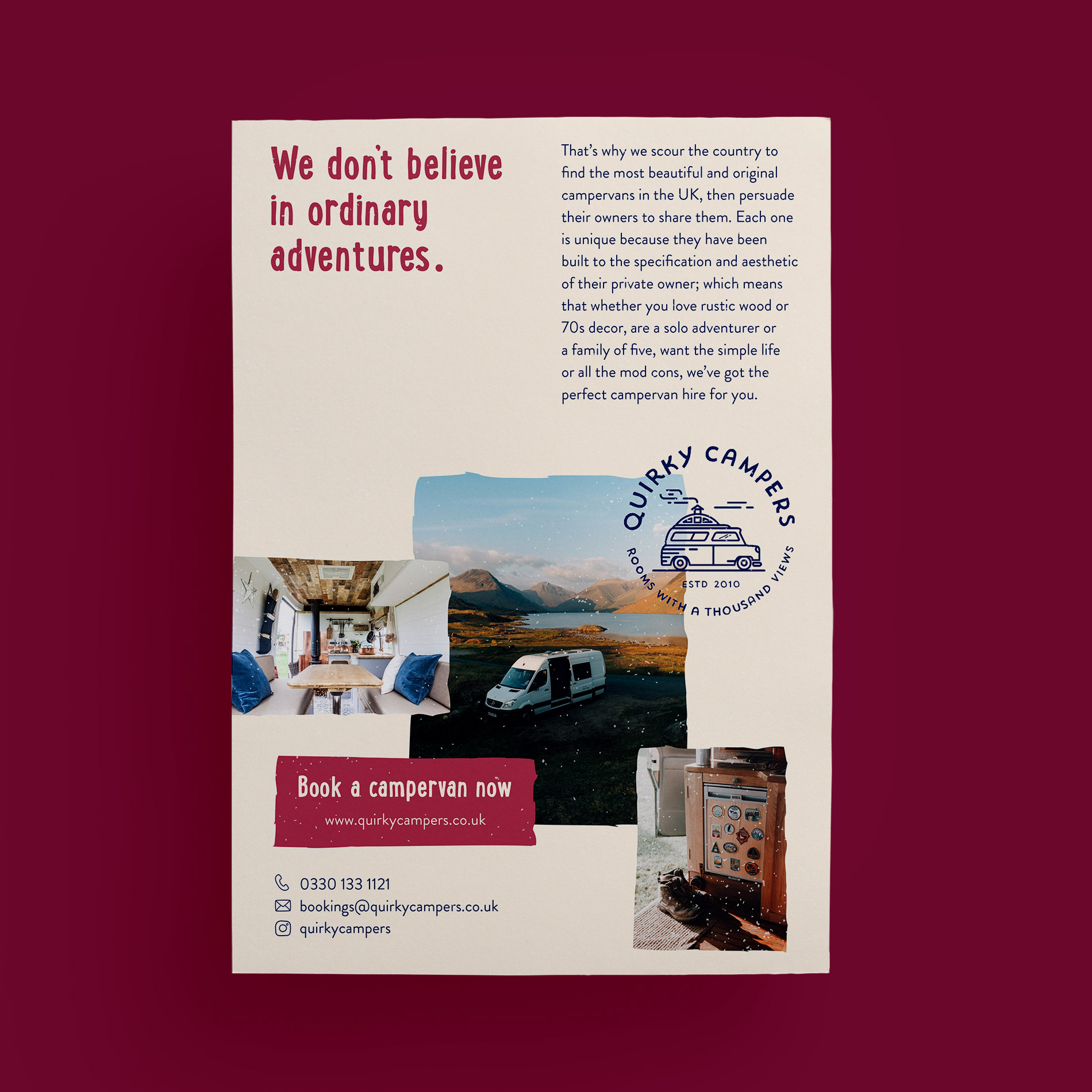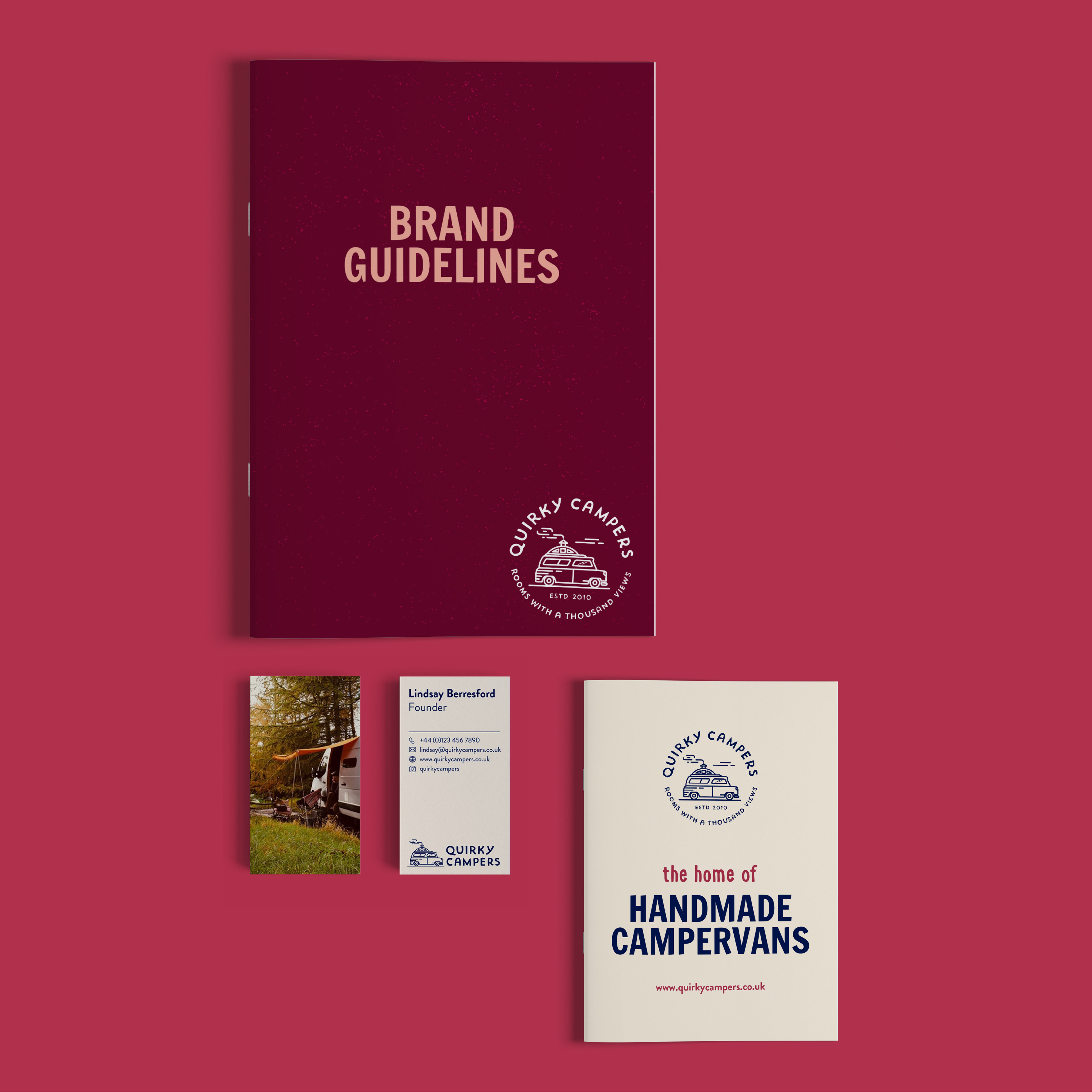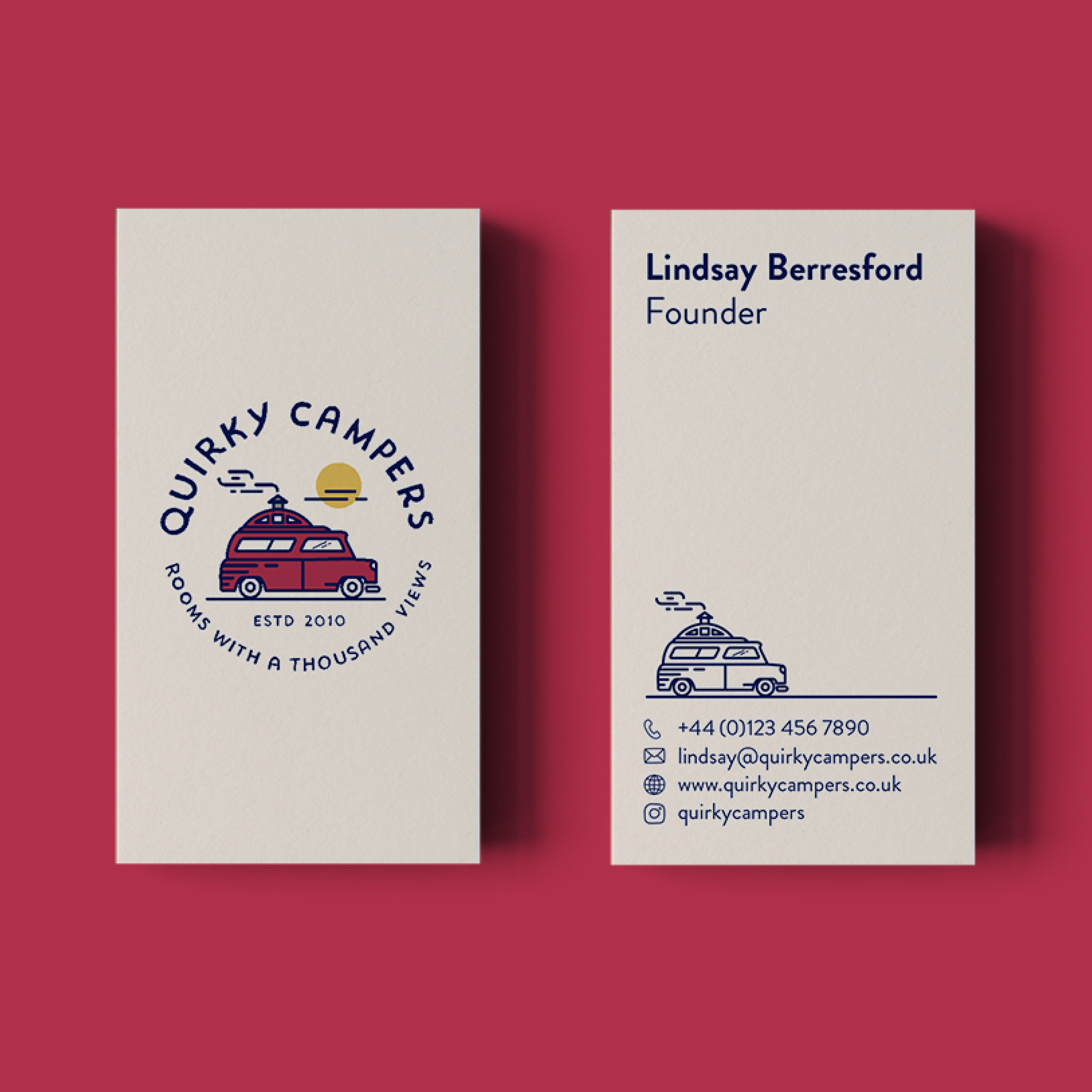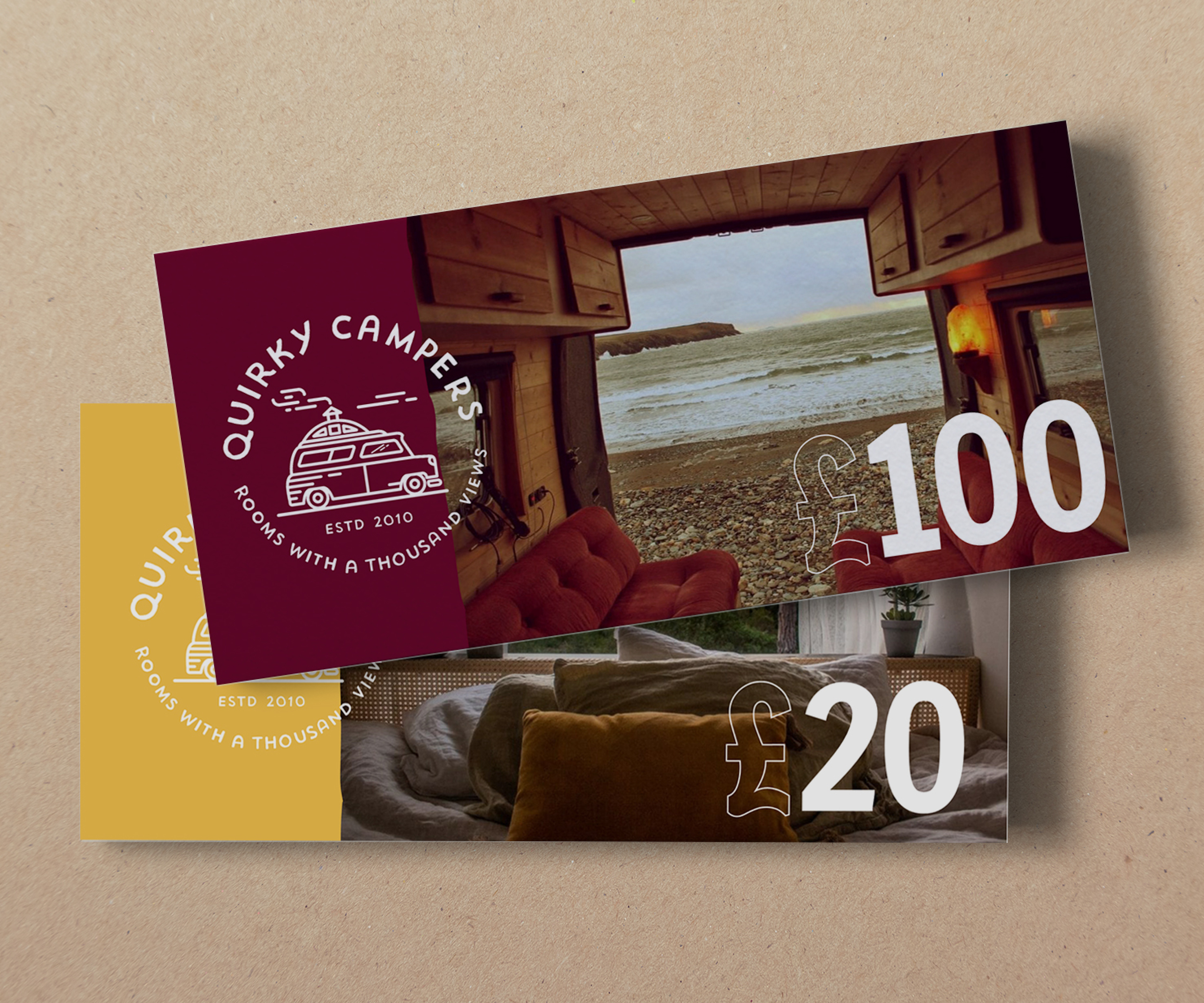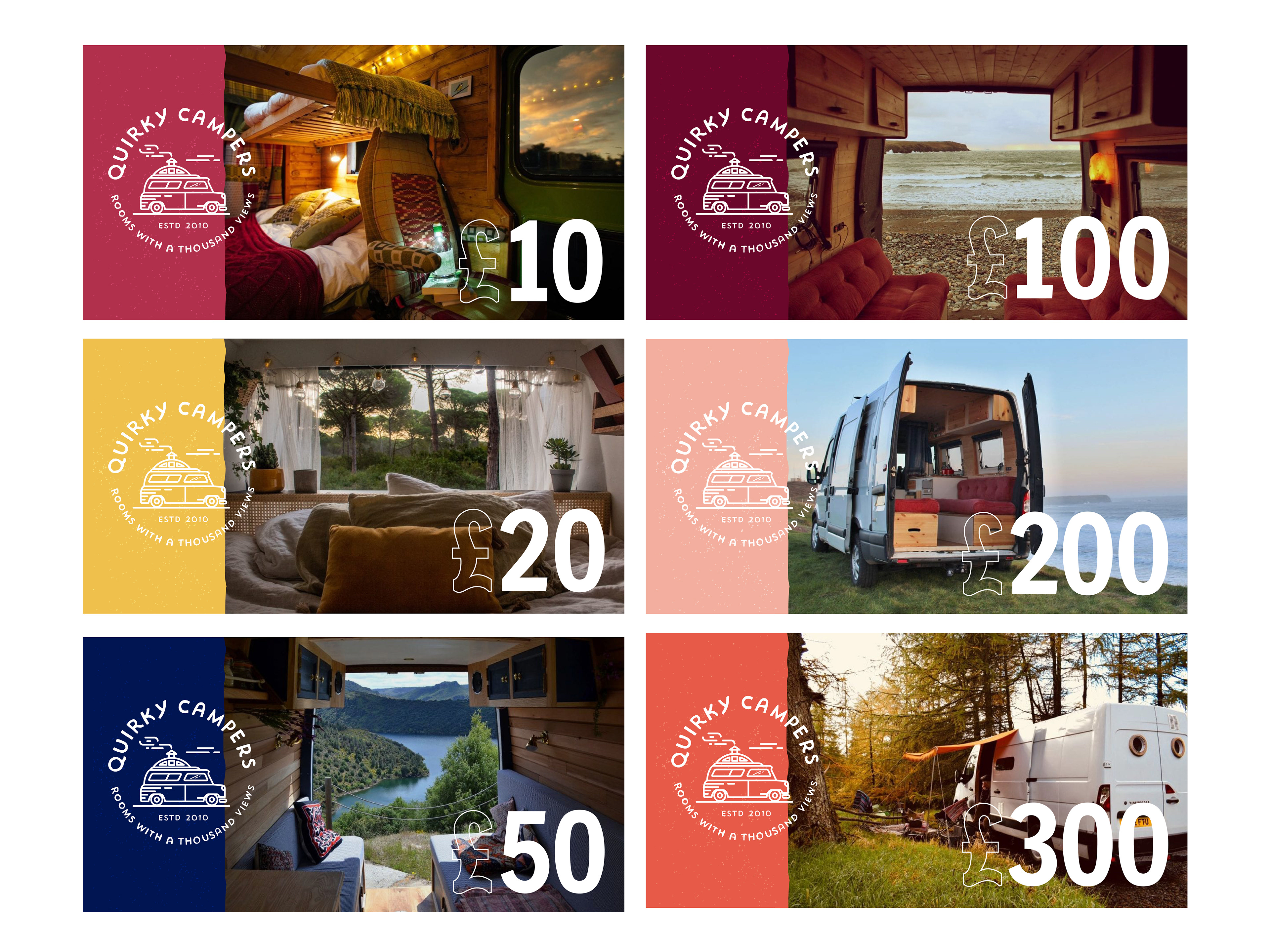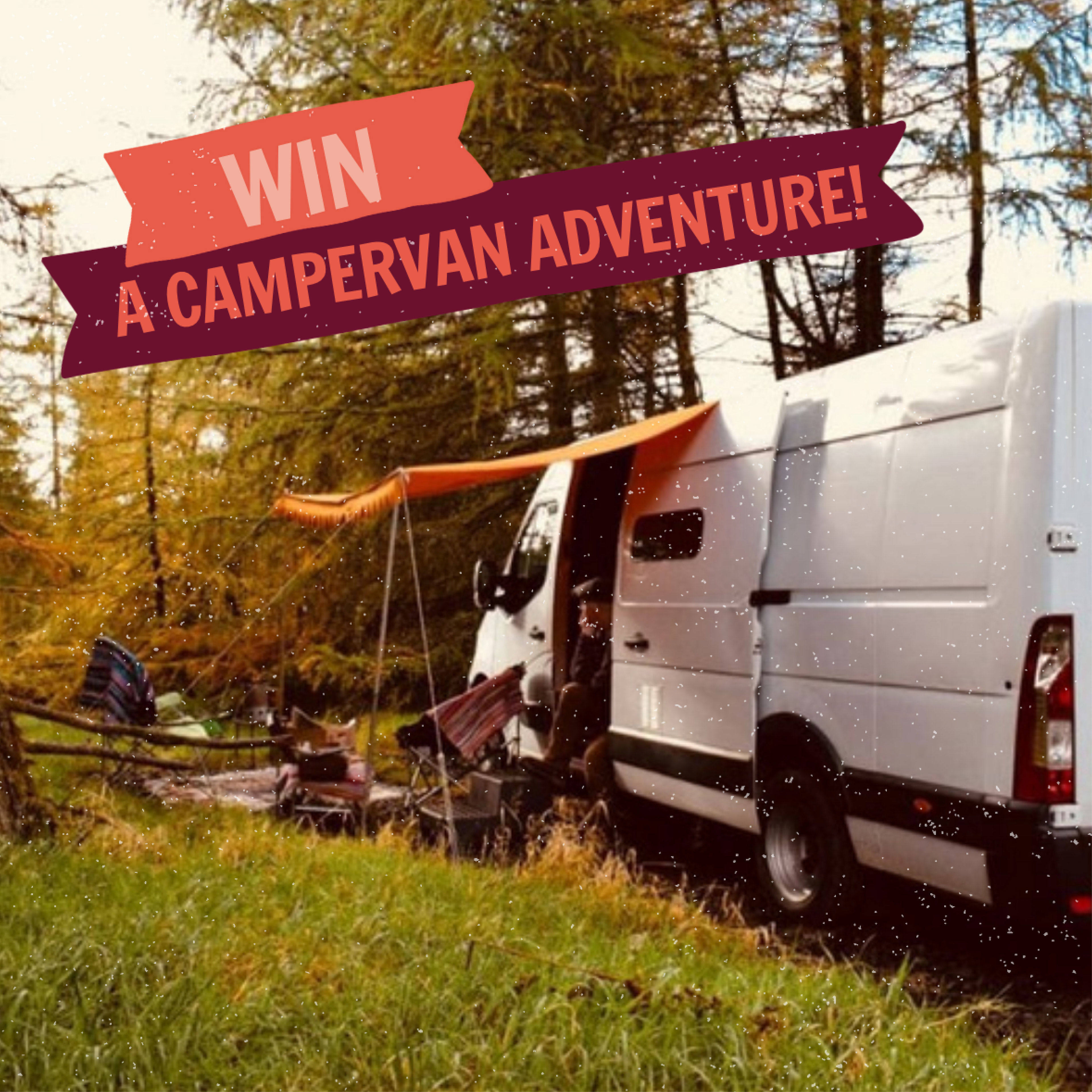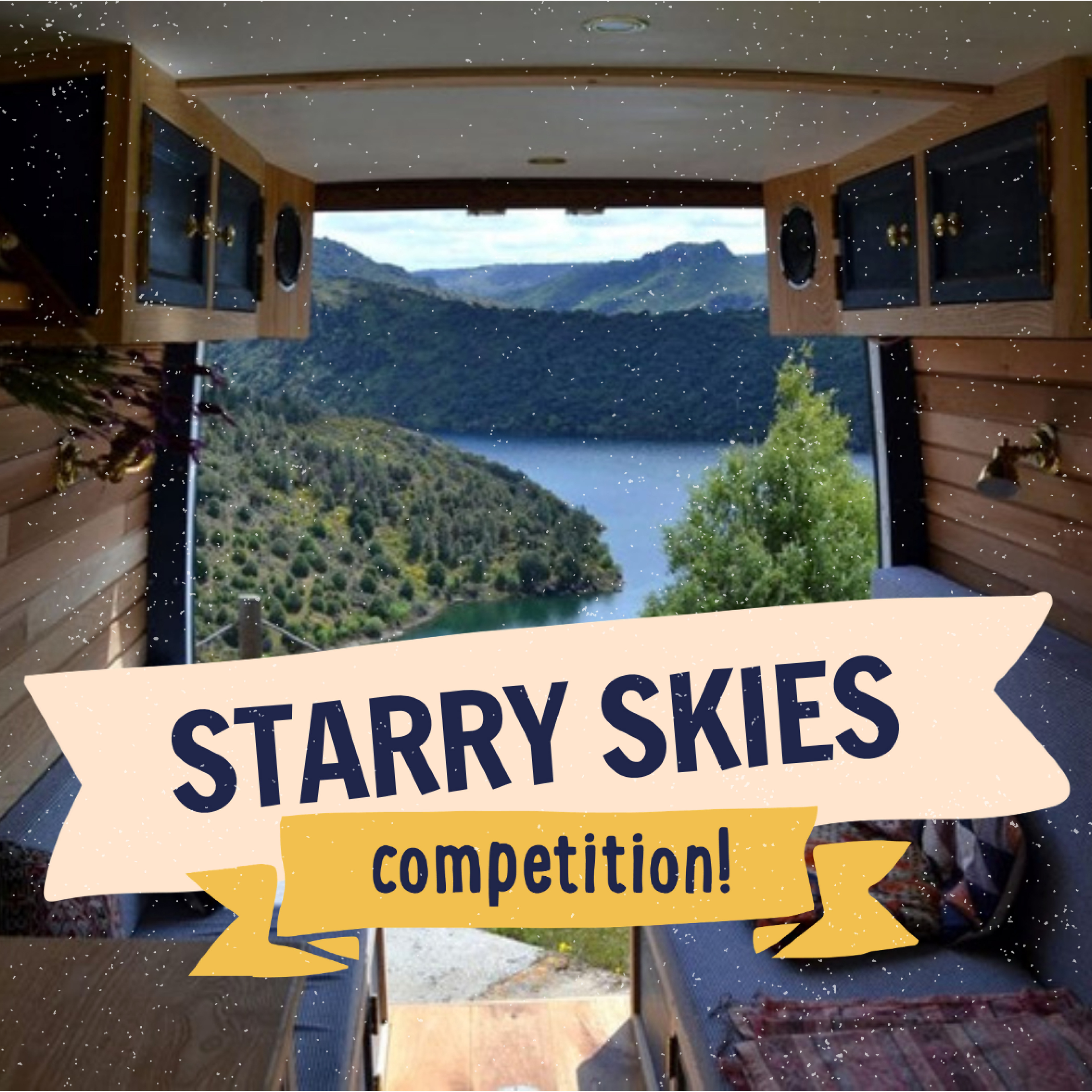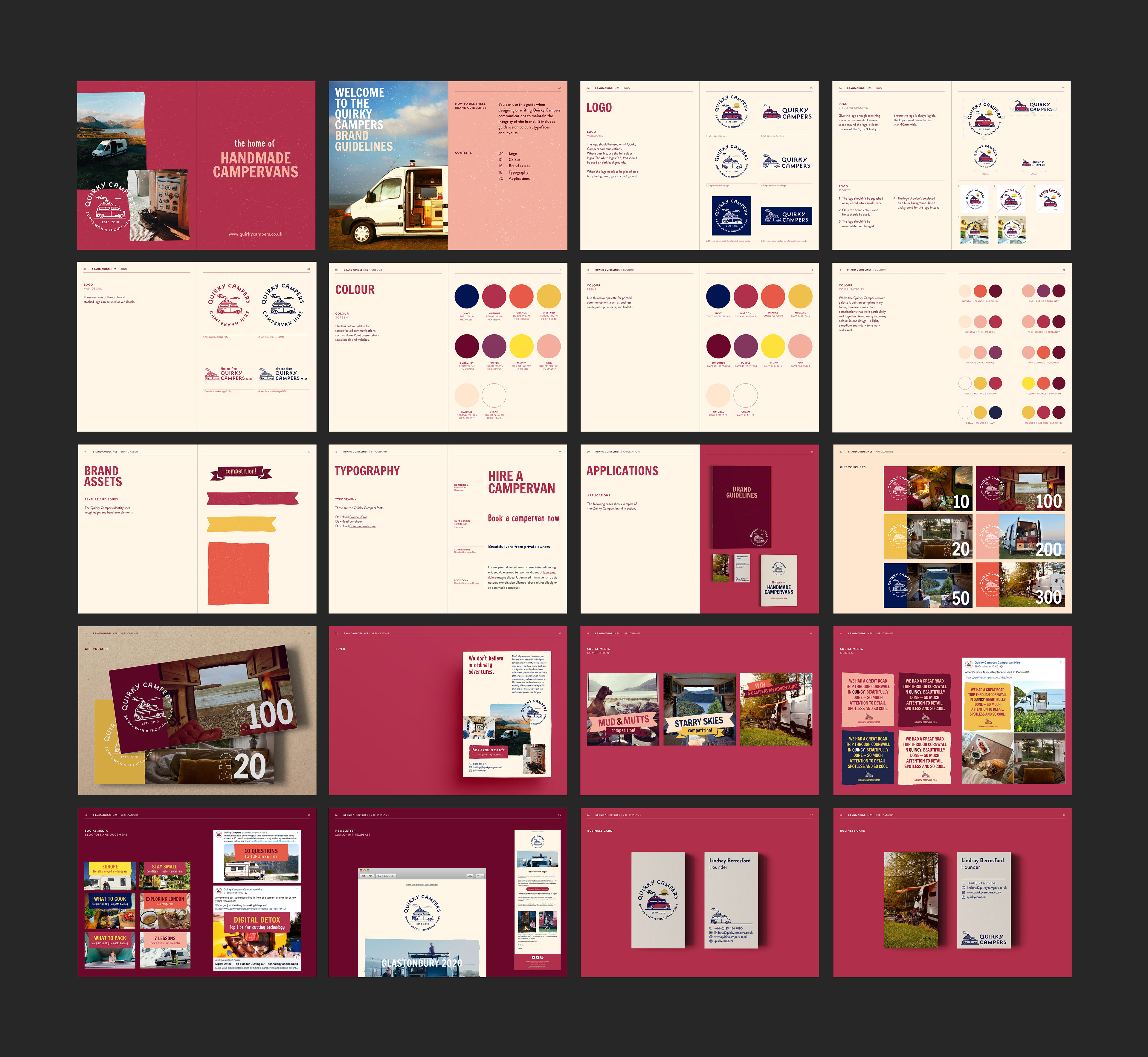 With an exciting opportunity to offer a franchise in New Zealand, Quirky Campers needed to quickly address some issues in their current brand to make it easier to use. Their existing brand lacked consistency across different materials and channels, from the fonts and colours used, to the photography style. It needed to better reflect the craftsmanship of the campervans, so I swapped sharp shapes and straight lines for hand-drawn shapes, flat colour to textured backgrounds, cold colours for the friendly warm tones of a cosy campervan stay. 
I created more comprehensive guidelines and easy-to-use templates to ensure the brand experience more consistent.
 They had 3 logos with 2 different fonts for the 'Quirky Campers' text. With the brand refresh, we decided to lose the half-circle logo, and give the typography a handcrafted feel to align with the Quirky Campers values.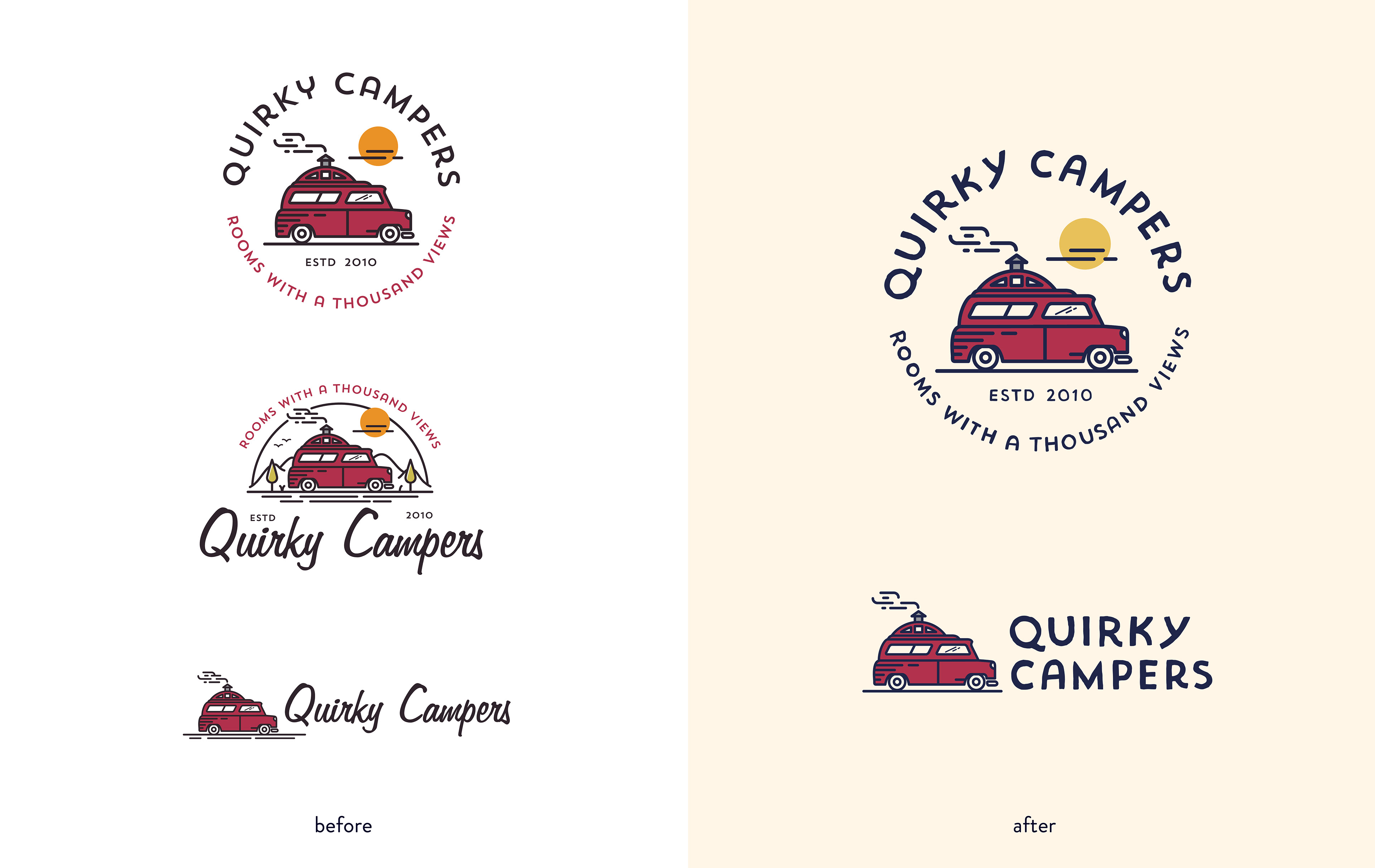 "It was a real pleasure to work with Heather. When you are working on your branding it's not just about finding someone who can make things looks nice. You need to feel like the person you're working with really 'gets' what you're about. I felt that from the very beginning with Heather. She guided us through a process of clarifying what we wanted to do then provided us with a series of options. All the time getting just the right balance of making helpful professional recommendations and ultimately leaving the decisions up to us. It's been a lot of fun and I'm really happy with what we've ended up with."
LINDSAY BERRESFORD

Founder, Quirky Campers