Published March 2019​​​​​​​
Apparel supply chains are complex. It's time to untangle them. The Open Apparel Registry is a a free, neutral, open source tool that maps apparel facilities worldwide. You can check out the supply chain for most major fashion brands or find potential new suppliers with total transparency. 
I created a light brand and assets for launch. Watch the animation below by Nice and Serious, which explains how the tool works.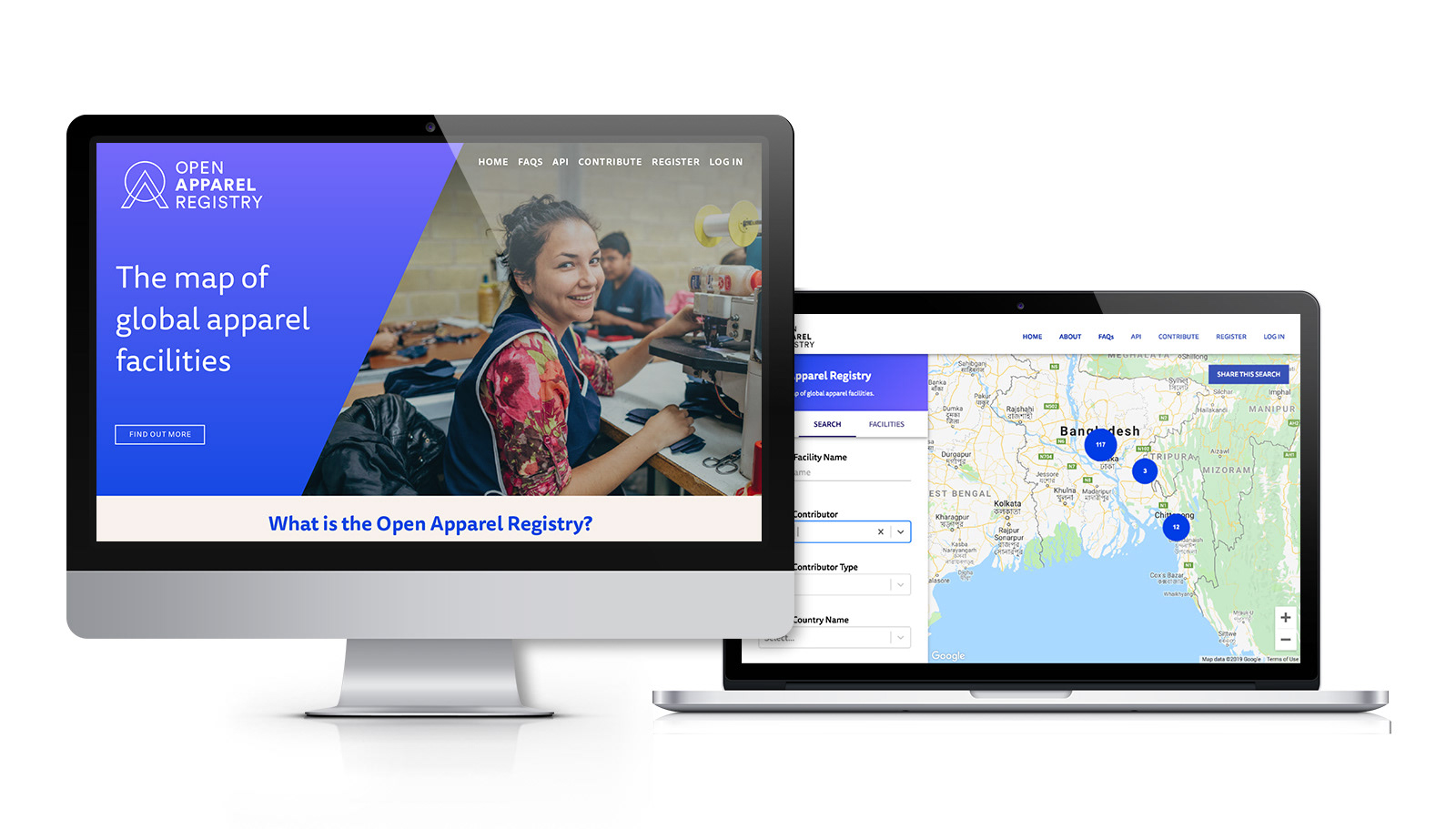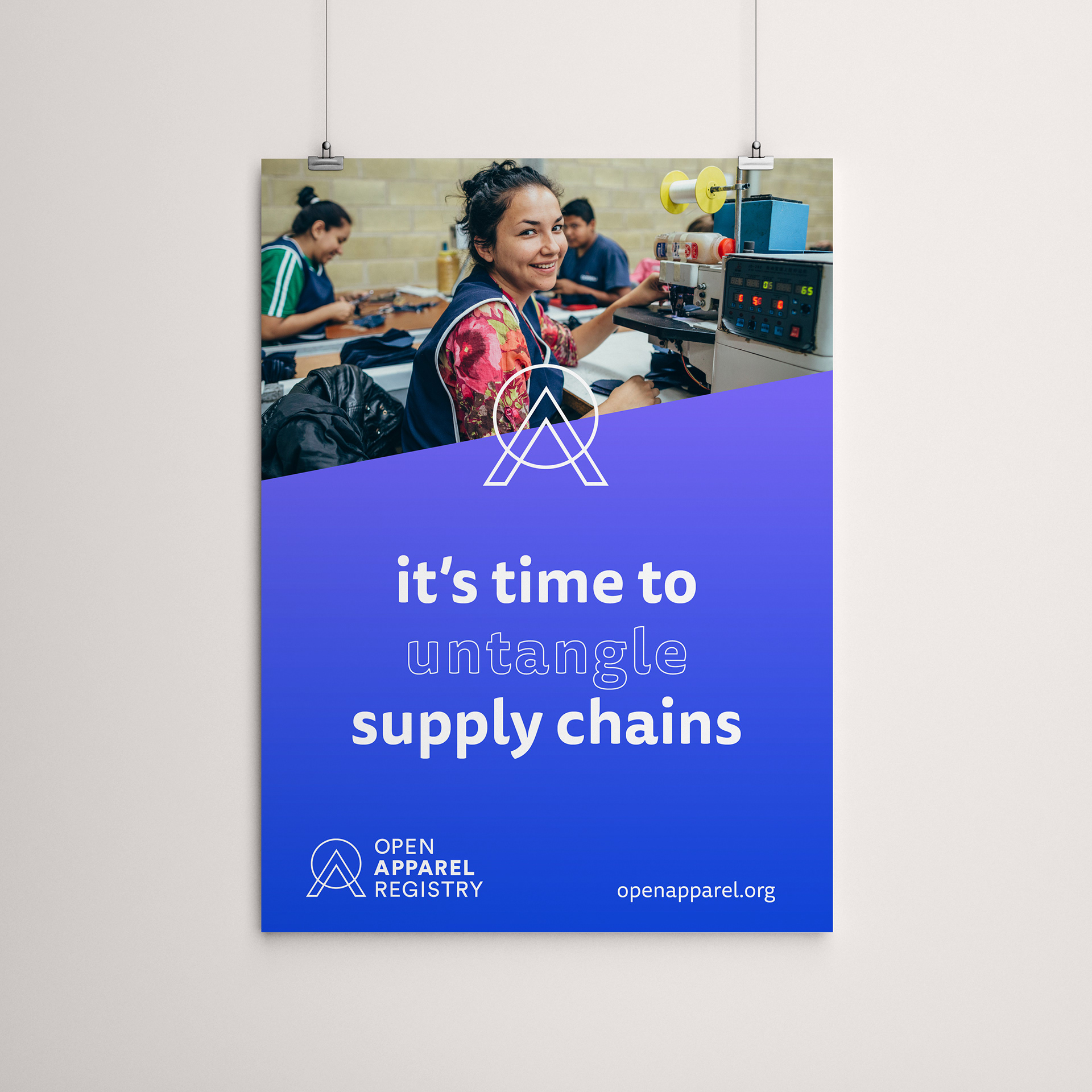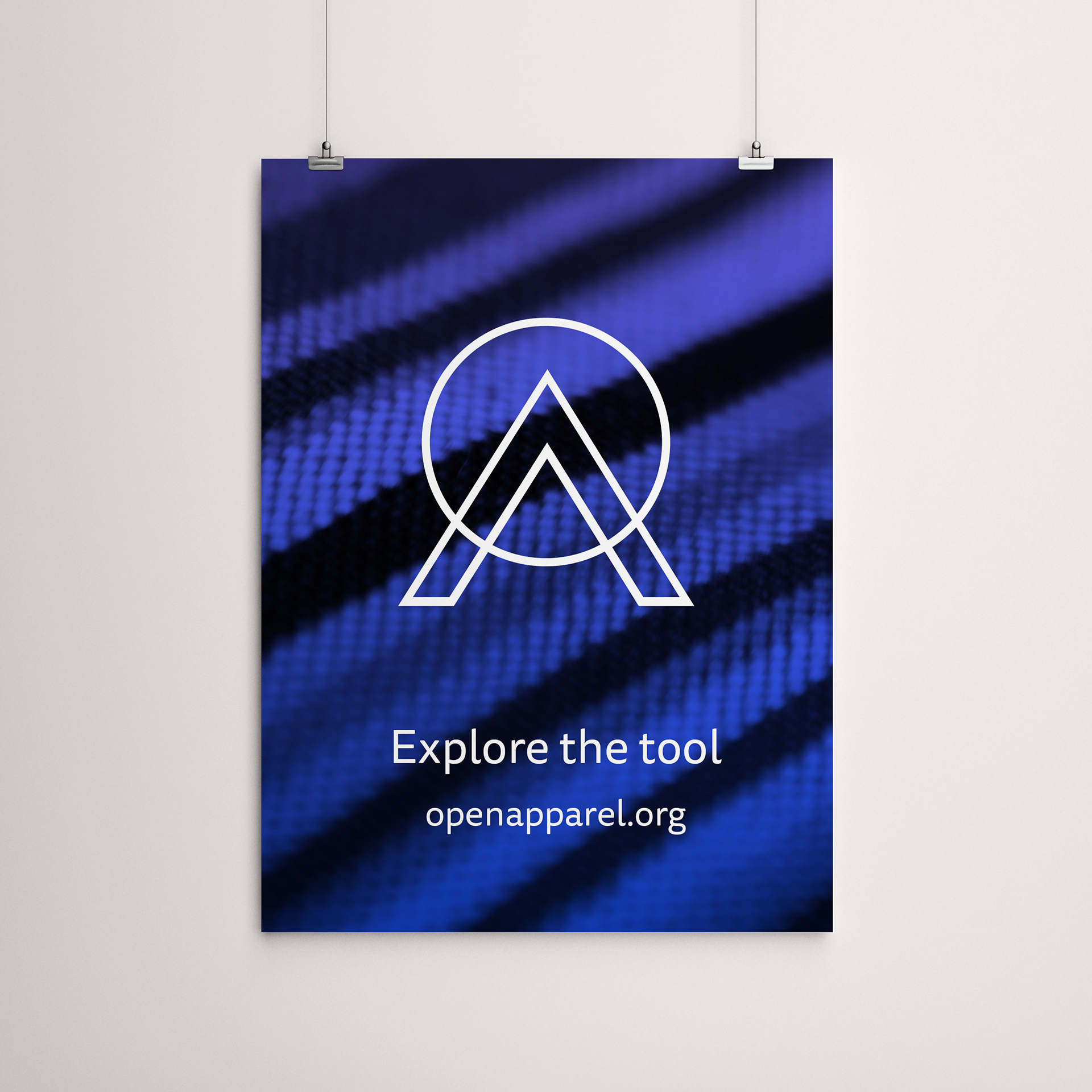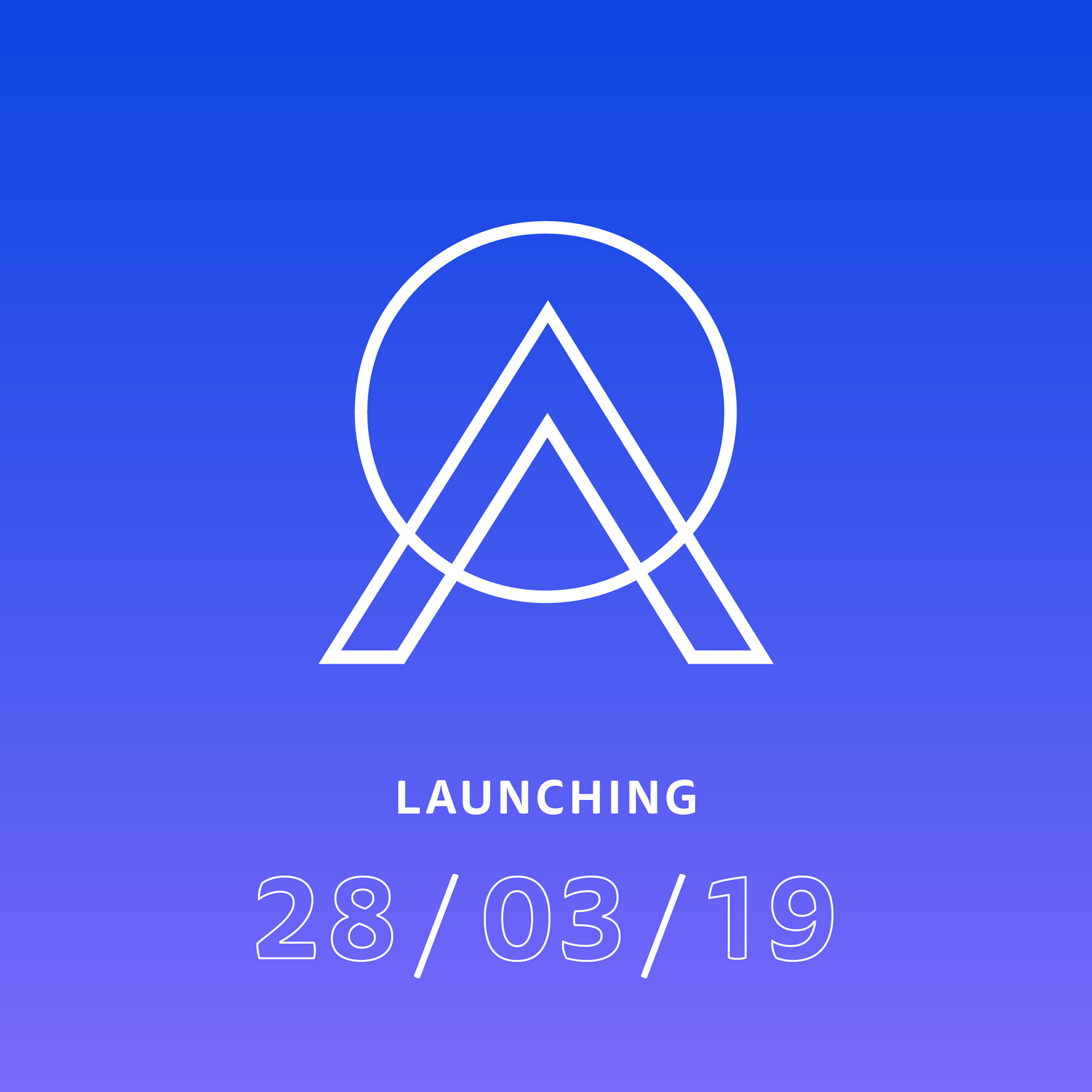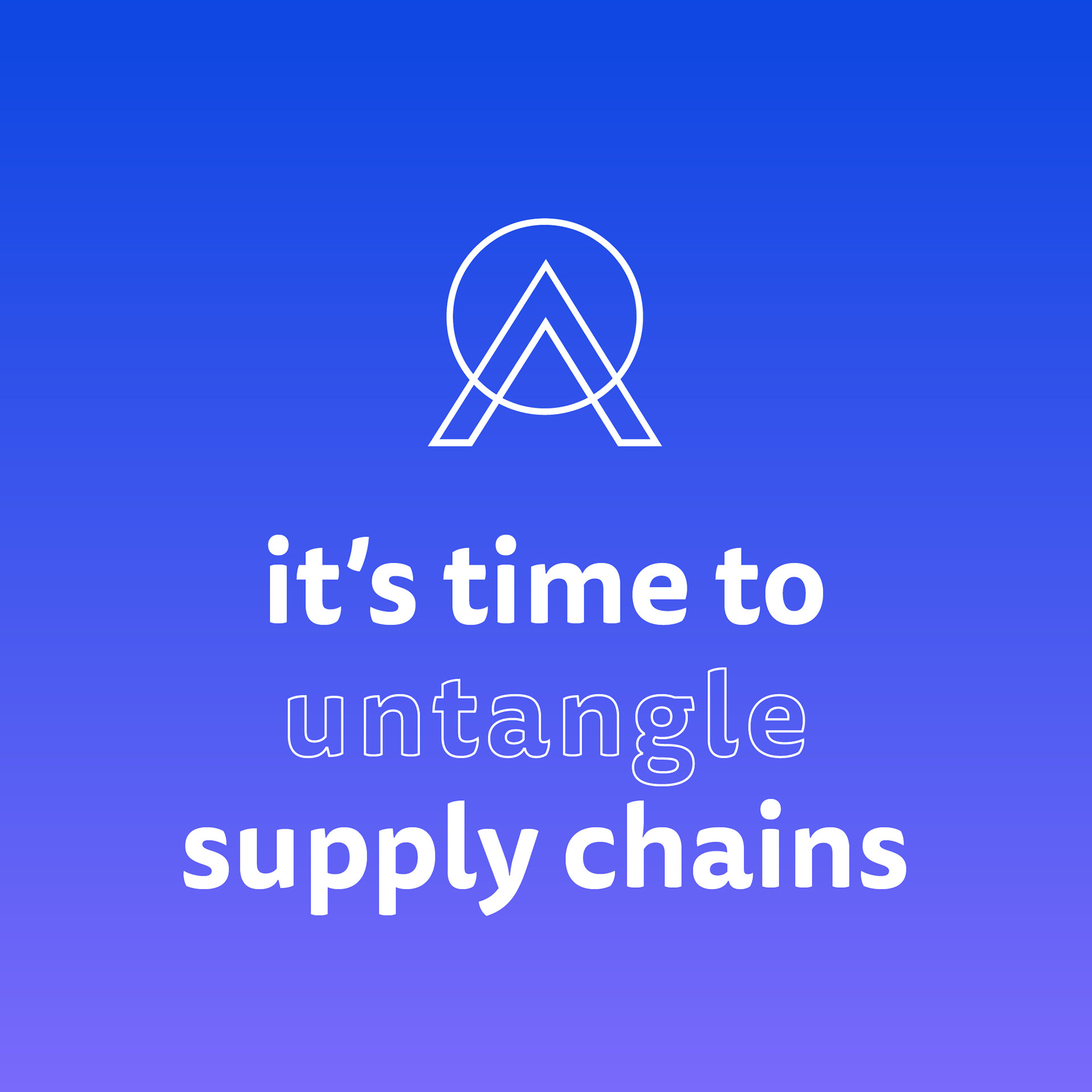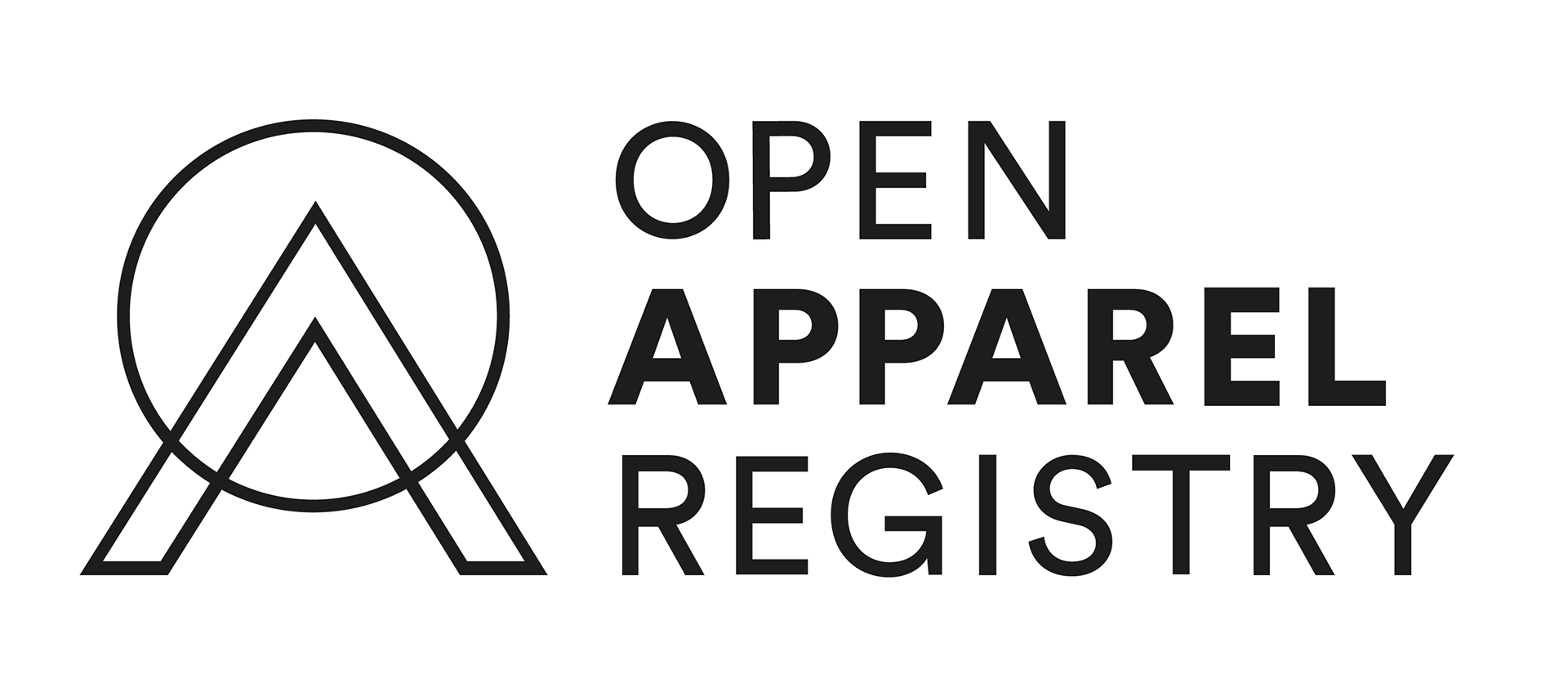 The Open Apparel Registry exists to bring clarity to the complex and confusing data of apparel facilities worldwide. The logo is a simple visual representation of what lies at the heart of OAR. 
The 'O' and 'A' of Open Apparel combine to reference the way OAR processes, filters and clarifies data into a central hub. A simplified 'A' becomes an upwards arrow that represents 'uploaded data', entering the 'O', the database hub that the apparel information is held in. The two end points of the A become one central point in the O, relating to the way data comes from various sources, but consolidates into one clear entry in the database. 
The arrow-like 'A' also subtly denotes searching, mapping, identification and improvement. 
Photograph used in website/poster by Claudio Orozco for C&A Foundation. The OAR was developed by Azavea, a geospatial software firm and certified B Corporation based in Philadelphia, and funded by C&A Foundation. 
​​​​​​​
"Not only did Heather produce a completely brilliant set of concepts for us, but she did so on an extremely tight deadline. She asked very pertinent questions during our kick-off meeting, which demonstrated a real understanding of the industry in which we're operating. As well as all that, Heather is just a totally delightful person to work with. I can't recommend her enough!
—
KATIE SHAW
STAKEHOLDER manager, OPEN APPAREL REGISTRY